Cross Border Biosalus is a global partnership of independent investment banking boutiques and advisors in the healthcare industry with offices in Milan and London.
Focused on the small and middle market, its extensive coverage on different geographies along with a team of professionals with vertical sector expertise can give Biosalus an edge to manage complex cross-border transactions, thus delivering the highest quality standards of service and support to its clients.
Biosalus has established strong connections with several experienced organizations with whom it collaborates on specific projects of mutual interest. Recently, CB Biosalus has created strategic partnerships with well-known advisory firms in key geographic markets across three continents: Europe, North America and Asia.
Cross Border has partnered with a premiere investment and advisory boutique based in Shanghai focused on healthcare and technology investment in the Life Science industry segment. Moreover, another valuable strategic partnership has been signed with an independent financial advisory boutique, based in New York and Dubai, focused mainly on small cap listing and capital raise transactions.
The long and successful track record is proof of a consolidated experience in M&A transactions, licensing, strategic advisory and capital raising. One of the main goals of Cross Border Biosalus is to earn our clients' confidence to create a sound base for a long-term professional relationship as well as to bridge the gap between Asian and Western companies and technologies while creating powerful synergies and value maximization for our clients.
Cross Border Biosalus developed a client-centric model, tailoring ideas and solutions around its clients and their needs. From the beginning of each client relationship, CB Biosalus works relentlessly to develop a thorough understanding of the value of their business, the opportunities they're addressing and their unique value proposition.
WHAT WE OFFER - (BUSINESS & SERVICES)
Corporate Finance and M&A advisory.
Buy-side and Sell-side Licensing for Products and Technologies.
Biotech & Pharma Fundraising and Private Placements.
Equity Capital Market Advisory (small cap listings).
Debt Advisory.
Shareholder Value Strategy.
CLIENT SECTOR
Pharmaceutical and Biotechnology Companies.
Business services in the Healthcare space (CRO's; CMO's; Drug Delivery Companies).
Marketing services and IE.
Medical Devices.
Healthcare service providers (private hospital operators; dentals clinics; nursing homes; etc.).
Diagnostics Companies.
Veterinary.
Financial investors (PE funds; Hedge Funds; Family Offices; etc.).
TRACK RECORD
HC Transactions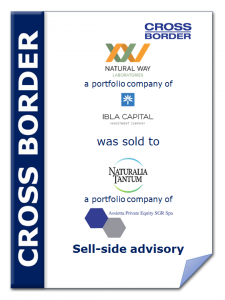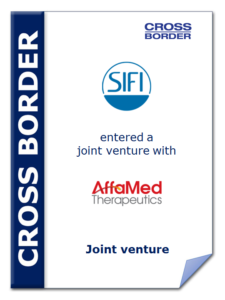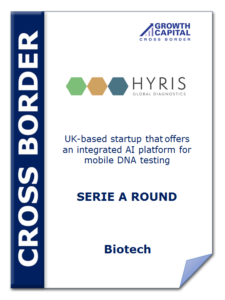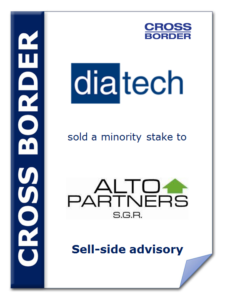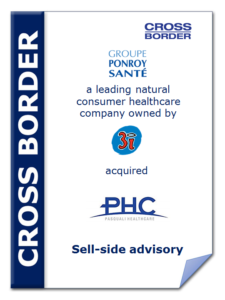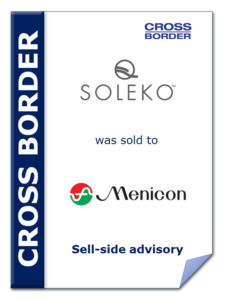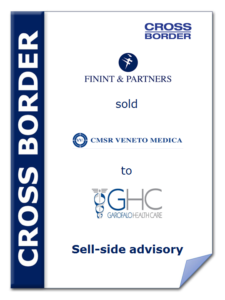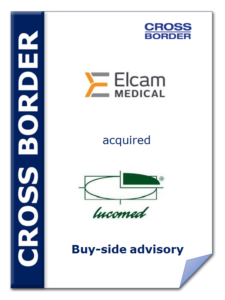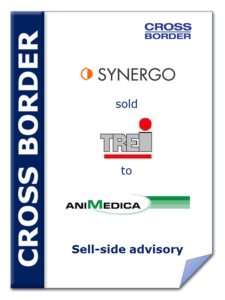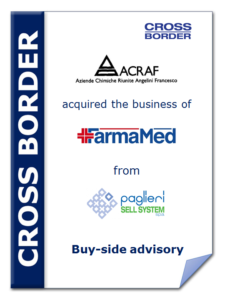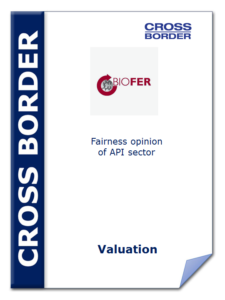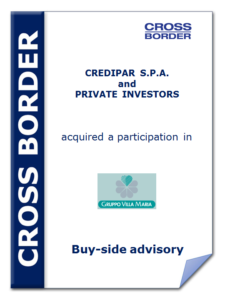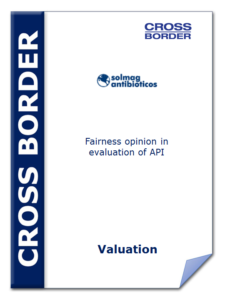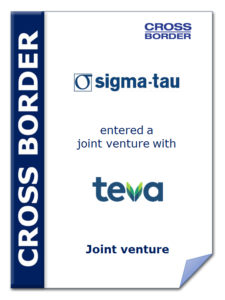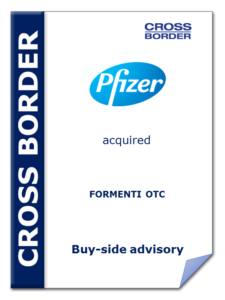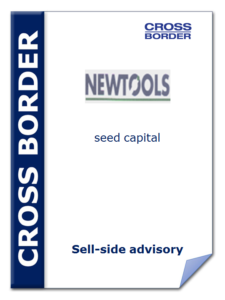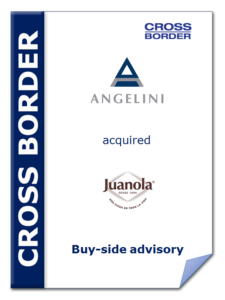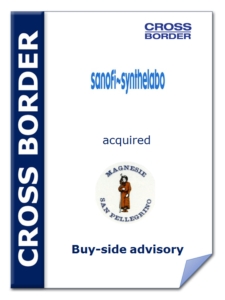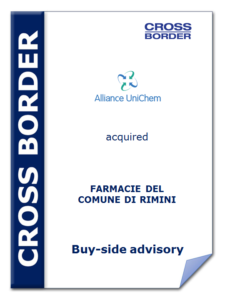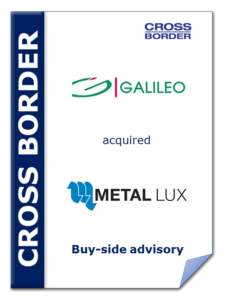 TEAM
Our team is made by seasoned industry bankers with extensive industrial experience in all the aspects of corporate finance focused on Healthcare and Life Science.
CARLO MONTENOVESI
Founding Partner of Cross Border (1990), an Italian financial boutique specialized in the field of M&A, Growth Capital, corporate finance and strategic alliances.
Founder of Cross Border Biosalus (2018), a global partnership of investment banking boutiques and advisors in the healthcare space services and products.
Past worldwide coordinator of international M&A networks for Healthcare & Pharmaceuticals industry.
Manager of the M&A and IPO department of Sopaf, a listed Italian investment bank (1988).
General Manager of Ciba Vision, a new division created through a series of acquisitions in the optical industry (1983).
Head of New Business Development of Ciba Geigy Health in Italy (1979).
Board Member of Hyris, a diagnostic platform for DNA analysis.
MBA INSEAD ('79) – Fontainebleau, France.
Degree in Economics ('76) – Bocconi University, Milan.
Further information: Currently Vice President of the Insead Italian Council of Italy, a high-profile Advisory Board of the Business School.
FABRIZIA BADESSO
Since 2017 joined Cross Border Capital Finance UK working in Business Development and participating in sector teams such as FMCG, Healthcare and Digital.
In 2015 moved into the financial sector working as New Business Development in Dubai for an investment bank Emintad focused in Capital Markets and Corporate Finance Advisory, working specifically in dual-listing for the US Market.
15 years of international experience in the retails sector in sales, management, marketing and public relations.
INSEAD Business School.
CIM (Chartered Institute of Marketing) Marketing Diploma Degree at London Business School and Finance.
Digital Marketing Certificate at LSBF.
ADVISORY BOARD
Our Advisory Board is composed by industry-leading professionals, collectively representing significant business sectors and geographies in the Healthcare and Life Science space.
GIUSEPPE CASSISI
CEO and Vice President with 38 years' experience of the pharmaceutical sector, gained in both domestic (Italian) and International markets.
Main areas of expertise: Pharmaceutical, Generics, Drug Delivery System, Contract Development and Manufacturing Organizations (CDMO).
CEO of Doppel pharmaceutics, pharmaceutical CDMO (PE owned).
Senior Advisor Polpharma.
Managing Director Phateon France and Vice President Global Business Management.
Previously worked: Procemsa, Recordati, Novartis.
MBA in Economics & Business Management–Bocconi University, Milan.
Degree in Agricultural Science-University of Milan – (ITA).
MASSIMO COSTA
Long experience in the field of orthopedic prosthesis supplies.
Currently part of the Aspen Institute association and member of the Biotech Group of Farmaindustria.
Worked among others in : Link italia ,Tissulab and Lipogems International.
Shareholder of the company that operates in the field of regenerative medicine.
Degree in nuclear engineering at Politecnico Milan
MBA from Lille University in France.
ALBERTO DREI
Founder and owner of HBI, a marketing consulting company in the Pharmaceutical and Health sector (2002-2015).
Senior advisor of Pharmaceutical & Life Science for Unisalute, Fedefarmaco and Deloitte.
Degree in Economics at Parma University.
Master at IMD in Service Management.
ANDRAS FEHERVARY
A strategist, practitioner with functional expertise in public affairs, strategic communications, market access and advocacy, and sector knowledge in life sciences and consumer fields.
Previously worked as a healthcare advisor to the European People's Party (EPP) and served as a member of the EU Committee of Experts on Rare Diseases (EUCERD).  Worked for Amgen, Novartis (oncology) and Eli Lilly.
MBA from INSEAD.
Diplôme IUHED (Geneva).
MALD Fletcher School of Law & Diplomacy.
Certificate Johns Hopkins School of Advanced International Studies (SAIS).
B.A. Johns Hopkins University.
ALBERTO FIORUZZI
Experienced professional in the Healthcare sector, with 40 years of experience in the Pharma Industry and in Healthcare-focused M&A consulting.
Partner of Cross Border since foundation (1990) and Senior Advisor of Cross Border since 2013.
Former Development advisor at Delalande, Chairman advisor for new development projects at Recordati, CEO at Maggioni Group / Maggioni pharmaceuticals.
Degree in Economics and Management at Parma University.
AMIR JAFRI
30 years of experience with multinational Healthcare and Life Science Corporation Turnarounds, start-ups and exits.
Medical doctor by training.
Working with companies like Bristol Myers Squibb, Rhône-Poulenc Rorer, ICI, AstraZeneca, Schering-Plough, Elanco, and Arysta Life Science.
Alumnus of University of Oxford and INSEAD (AMP), France.
SEAN JIANG
CEO of Shanghai Yafo Capital.
20+ years experience in investment banking, M&A and investments in China and USA.
Vice chairman of China Pharma Business Development (CHBD).
Former General Manager of ISI Group (China division).
Executive Director of Xiangcai Securities.
CFA Charter holder.
MBA Pepperdine University.
MA degree Fudan University.
MARCO LIGUORI
20 years' experience in Oncology, Specialty Care, Biotechnology and Orphan drugs.
COO at CTRS (orphan drugs) since 2013.
CEO at Orphan Europe (Recordati Group) in 2011-2012.
14 years of work experience in Amgen. Managing Director for Nordic and Baltic Region.
MBA INSEAD Fontainebleau.
Degree in Business Administration Bocconi University, Milan.
TARIQ NASEEM
London based General Surgeon with experience in clinical trials and medical research at GSK, Quest Diagnostic, HMR.
15+ years' experience at NHS UK within the Imperial College, UCL and King's College London.
Advisor to various biotech companies in the USA and EU.
Area of interest: Oncology, innovative Bio-Medical Technology and Medical Education in emerging markets (especially Middle East).
ANDREA STOPPER
29+ years at Fresenius Medical Care (North America) & EMEA Executive Head of Care Value Management and Digital Transformation.
Extensive experience in healthcare management, healthcare services and medical devices.
AVM Gestioni SGR – Board of Directors.
MAURO TUNIN
Currently Neos Medica CEO.
30th+ years of experience in medical device market, especially in the field of: Surgical Endoscopy, Neurology, Neurosurgery, Cardiology and Cardiac Surgery.
Business and Marketing Director in Medtronic, Boston Scientific, St. Jude Medical.
M. D. Medicine – Università degli Studi – Milano.
WILLIAM YAO
7+ years' experience in Astra China holding positions in government affairs, marketing and BD in China.
Managing Partner of Yafo Capital Shanghai.
Co-founder of Cyberpharm Investment and Sino-Octa Holdings Limited, focused on medical care.
Degree in medical studies at Shanghai JiaoTong University.